Me looking into my goals for 2020 like…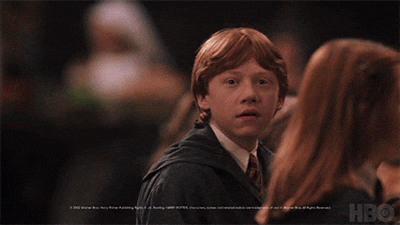 Yup. It's going to be a great one you guys! 2020 is set to be the busiest year yet! I've got conferences in San Diego, CA and Tempe, AZ, weddings in Maryland, Virginia, and Pennsylvania, vacations in South Carolina and Tennessee. Of course, there is also the prep of moving once again (except we won't know where until later). Like, it's looking amazing! Here are My goals for 2020!
Of course, I have goals set for the year, even with all these things happening and I am excited to share!
Travel More
I really want to explore more of this country and travel more often. That is why I have side trips planned with the family. I want to travel, take vacations, and relax in-between weddings!
2. Stop Being Trendy
This may seem silly to some, but for others, it might be a real thing. In 2019, so much changed with social media and so in order to keep up, I did what others were doing: trying to find trends and stay with the changes. Except when I was trying to do what they do, write IG posts that "works" and use hashtags that everyone uses to get noticed, it actually didn't work for me. It's time I start to do my own thing in 2020, not what others are doing as well, because I am someone who would rather stand out then fit in.
3. Take Piano lessons
I have wanted to do this for so long! I remember walking down to my nanny's house when she was working, and play songs on her piano, not having a clue how to do it but following along with the marked letters on the songs and the piano! However, I just booked 24 sessions and I am so pumped!
4. Give each wedding my best
I don't want you to think that I did not give my 2019 weddings my all, because I was always present. However, I always tried to give my 100% each time and in a way, it drained me. So, I instead made the goal to give each wedding my best! My couples deserve me to be there and be present and be on my A game, so I just want to make sure I don't let personal life situations get in my way. This is why I am only taking 30 weddings this year, and only one a weekend. So, I can only focus on one wedding a weekend and give each one my best!
5. Prepare for my next move
You guys, it already won't be long until I find out where we are moving too next. It will depend on if my husband stays in the Navy or gets out, and if he does stay in, it will depend on if we are extended here or not. It could be a crazy way to end the year, but even before then, I am preparing the move! I won't be taking wedding past November and I will only shoot two weddings in November so I can make sure galleries are delivered before we move. It's already crazy but thanks to this amazing SEO guy, I know when it does come time to move, it's going to be amazing!
6. Volunteer once a month
During the summer months, I would volunteer my time to help my neighborhood but as time went on, I used the excuse of being busy to not help the community. This year will be different. One day a month, I will volunteer my time at local shelters and for organizations. I am already in contact with a few and setting it up and I am so excited!
Thanks for checking out my goals for 2020! Happy New Years!